Snorkeling in Nha Trang
Starting time: 7:30
Guided snorkeling tours in Nha Trang's pristine waters
Explore vibrant coral reefs and diverse marine life
Suitable for all skill levels, from beginners to experienced snorkelers
Professional and knowledgeable guides to ensure a safe and enjoyable experience
All necessary equipment provided for a hassle-free adventure
Snorkeling Tour Overview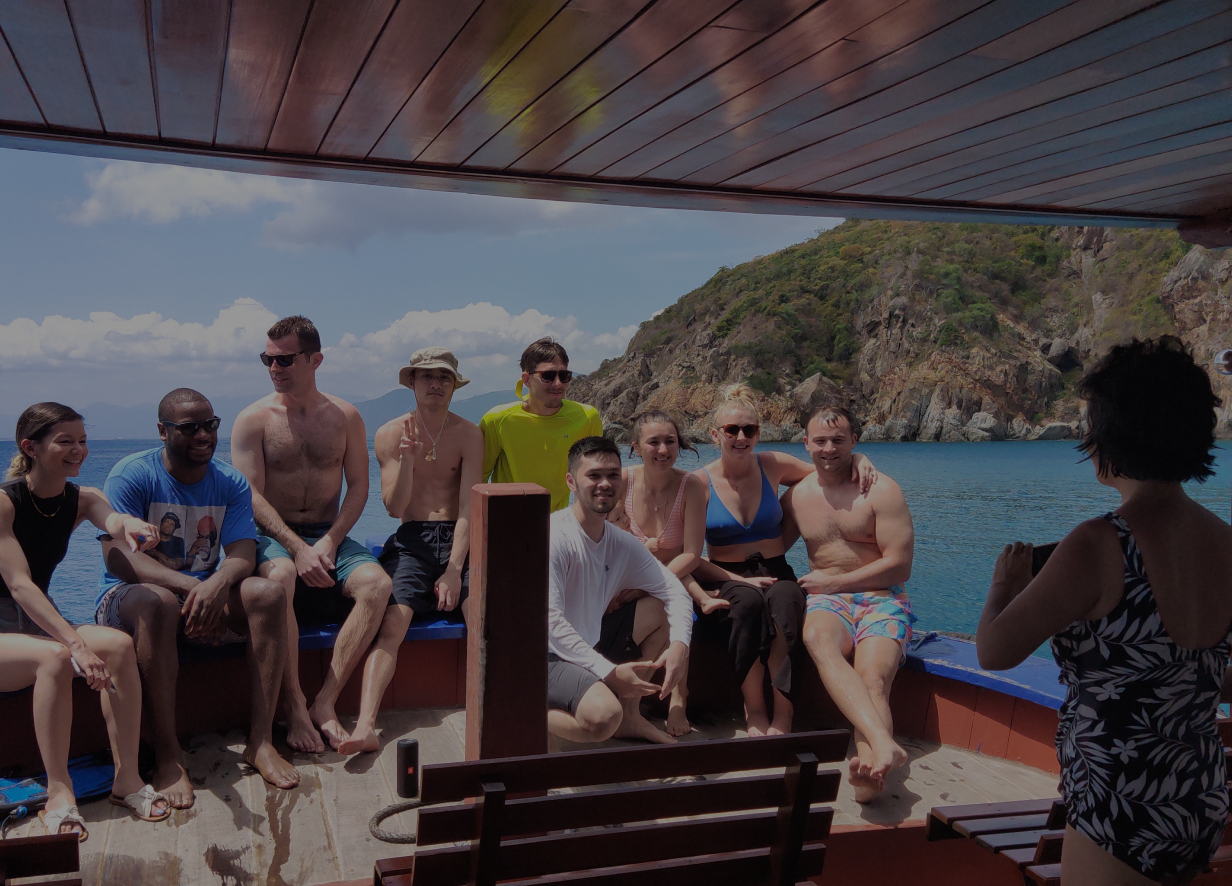 Ready to dive into the crystal-clear waters of Vietnam? Look no further than Hon Tam and Hon Tre Islands with Vietnam Active! Get ready for an unforgettable snorkeling adventure in one of the most beautiful destinations in Southeast Asia.
When it comes to snorkeling in Vietnam, Hon Tam and Hon Tre Islands are a must-visit. With their vibrant coral reefs and diverse marine life, you'll be mesmerized by the underwater world that awaits you.
Vietnam Active takes pride in offering small group tours, ensuring a more personalized experience for every participant. You won't have to worry about overcrowded spots or feeling rushed during your snorkeling excursion. It's all about quality time in the water!
After exploring the underwater wonders, take a break and indulge in a delicious lunch feast prepared by the Vietnam Active team. Picture yourself enjoying mouthwatering grilled seafood while basking in the sun on these pristine islands.
So grab your snorkel gear and get ready for an adventure of a lifetime with Vietnam Active. Snorkeling in Vietnam has never been this exciting!
Nha Trang Snorkeling Price Inclusive Of:
Maximum people on boat 25
Hotel transfer with the air-conditioning vehicle
Professional snorkeling guide (Licensed Guide)
All snorkeling equipment: mask, snorkel, fins & life jacket
60 minutes snorkeling at Hon Tre Island
60 minutes snorkeling at Hon Tam Island
Lunch set menu Vietnamese food
All fees
Snorkeling Itinerary
07.30 – Pick up at the hotel (depending on your hotel location)
07.45 – Arrive at the starting point
9.30 – Enjoy snorkeling at Hon Tre Island, Dam Bay
10.30 – Snorkeling finished, take a rest, change island
11.30 – Enjoy snorkeling at Hon Tam Island
12.30 – Having lunch on the boat and free time
14.00 – Transfer back to your hotel
Islands can be a different depending on whether conditions.
Dive into adventure with our upgraded snorkeling trip.
Tired of just snorkeling? Take your underwater adventure to the next level with Vietnam Active! Dive into the depths of the ocean, explore vibrant coral reefs, and get up close and personal with fascinating marine life. Upgrade your snorkeling trip today and experience the thrill of scuba diving like never before. Don't miss out on this unforgettable underwater escapade!
Price : 800.000 VND | $35 
Price with one scuba dive: 1.500.000 VND | $65
What is included?
High quality equipment ( silicone mask, snorkel, fins, wetsuit )
All Fees
All drinks and food aboard the boat
Pick-up / drop off arrangements
A snorkeling guide taking care of you